H'Mong ethnic culture village in Ha Giang
H'Mong ethnic culture village is about 160km from the city center which combines H'Mong special cutural heritages. Moreover, H'Mong ehtnic culture village always bring visitors the feeling of curious because of the hexagon shape. When arrive to this place, travellers will be experienced different aspects of H'Mong lifestyles and customs. Let's Huong Anh Tourist guide you to discover the special sides of H'Mong cultural village in Ha Giang!
The ethnic culture village located in the precinct of Dong Van rock plateau, in Pa Vi commune, Pa Vi Ha village, Meo Vac district, Ha Giang. With the 46.000 meter square in total, and 3 main areas, with about 30 residents live here and sell tourism products…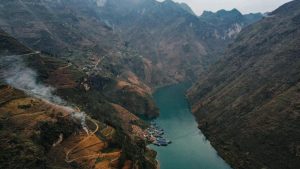 The design is inspired by the architecture of 3 peach flowers, each flower is arranged by 10 houses with clay walls, roofed with yin and yang tiles in the style of the Mong people. Ethnic culture village today has become an indispensable destination when coming to Meo Vac, Ha Giang.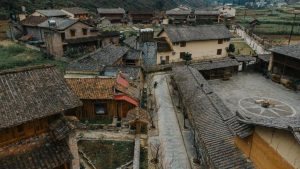 The village includes main items: traditional 5-room cultural house and product display. 3 spaces designed according to the architecture of a wooden frame house, a 2-storey yin and yang tiled roof, parking lot, amusement zone and other service items to meet the needs of accommodation and experiences of visitors when traveling here.
Travelling here at the end of the year, visitors will have the opportunity to experience the market, where local products, traditional dishes, typical costumes of the Mong people … are sold at the market, for sure. You will have a memorable cultural experience here.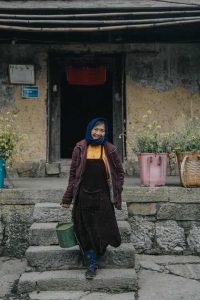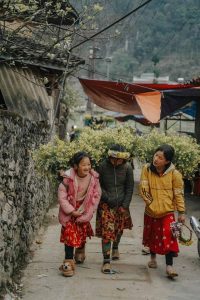 In order to attract tourists, besides the unique architecture, the village has built more homestays, cafes, and space to display souvenirs: brocade, daily life items of the Mong people, etc. This  complex serving tourists to visit, experience and relax..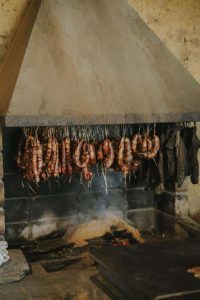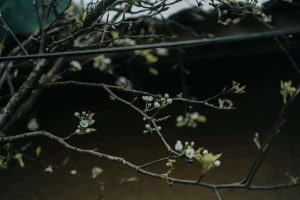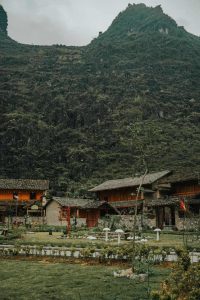 Traditional festivals and folk art forms are preserved and promoted by the people: the Lo Lo ethnic rain festival, the Gau Tao festival of the Mong ethnic group, etc.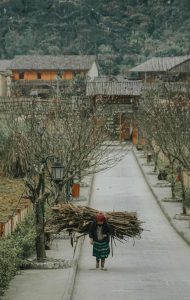 With majestic and mysterious beauty, the Mong ethnic minority community cultural tourism village will definitely be a destination not to be missed when visitors arrive in Ha Giang…
READ MORE:  STARBUCKS AND PHUC LONG IN HOI AN